Top 5 Fitness Trackers
August 18, 2015
Fitness trackers help you stay on target to your goals and are a great motivator to keep you pushing throughout your workout. Depending on what your goals are and the workouts you do, you may have an interest in one tracker more than the other.
This smart pedometer bracelet
tracks your activity and motivates you to keep moving. It records your daily step count, distance and calories, and heart rate for over a month.
The
Vivofit
learns your normal activity levels and sets your activity goals automatically for you. So no more getting disgruntled if you don't lose ten pounds in a week - the ViVoFit lets you know when realistically you could drop the weight.
My favorite feature is the inactivity alert. Like many other activity trackers, it alerts you when you've been inactive. But the awesome thing about the ViVoFit is that instead of just a quick buzz to alert you, it displays a red bar that grows the longer you stay inactive. To reset the bar, simply get up and move. The red bar will get smaller as your activity level increases. Talk about motivation!
Another great feature of the
ViVoFit
is the battery life. This tracker has a battery that can run around one - two years without charge.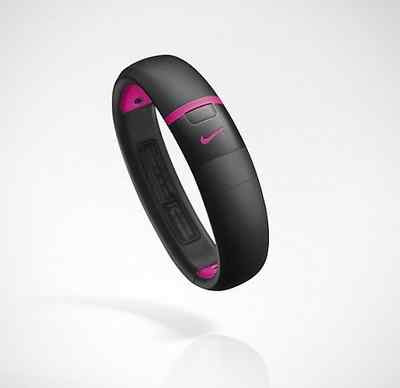 I am a huge Nike fan from technology to gear to apparel and the
Nike+ FuelBand SE
does not disappoint.
The simple bracelet tracks almost any activity as well as 'fuel' earned. The amount and intensity or working out you do earns you fuel (similar to the Weight Watcher's points system). The 'fuel' you earn is earned by tracking the intensity of your workouts, and by counting steps taken. The bracelet will also display progress in real time, and allow you to compare progress and stay motivated through Nike+ Groups.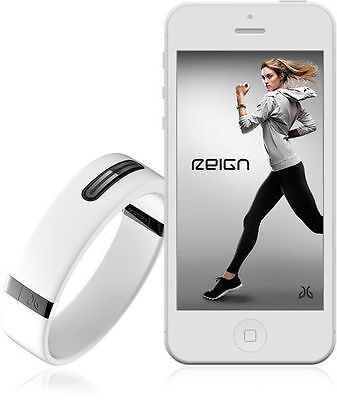 The Jaybird Reign
sets itself apart from the rest for various reasons. Firstly, it tracks both activity and sleep. I love being able to track my sleep patterns to be able to get the best rest so I am up and ready to go (no more snooze!).
The Reign
can also differentiate between exercises, meaning that the tracker will know if you are running, walking, biking, swimming, etc. It also uses your own heart rate data to help gauge your activity and rest levels. This means that the Reign can tell whether it is a perfect day to get your exercise on or if your body truly does need a rest day. This is perfect in determining your fitness goals and a great way to prevent injury. Neat, right?
**Update 8.17.15** A new software update has left the Jaybird unusable. Definitely wait until this has been fixed before making any decisions on this tracker.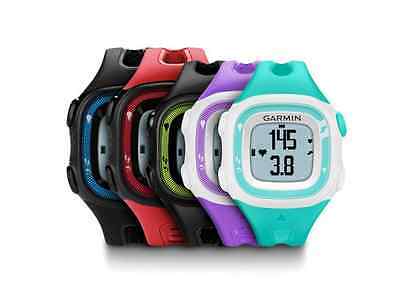 Need a tracker and a GPS all in one? Look no further than the
Garmin Forerunner 15
. The GPS allows you to accurately track distance, pace, and compare your workout to workout performance.
What is also nice about this watch is that it doesn't loose the typical tracker capabilities just because it has GPS. The watch tracks your steps and even alerts you for when you have been inactive too long (snitch).
The Garmin also counts your calories and distance each day as well as having a very long battery life - 8 hours of GPS use or 5 weeks of just the normal tracker needs.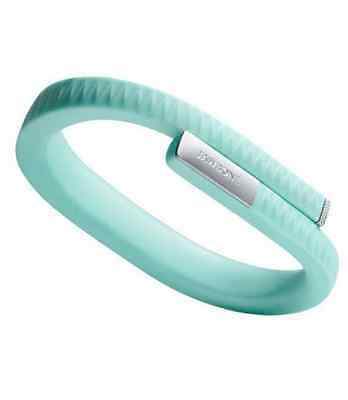 Meant to be worn 24/7, this the
Jawbone UP
tracker is definitely for the healthy fashionista. The bracelet comes in 8 gorgeous colors and is thin enough to blend in with even your most lovely bangles.
Looks aside, the
Jawbone UP
carries a heavy punch in the tracker game. The bracelet tracks your steps, calories, and activities and syncs with your favorite fitness apps. My favorite part of the tracker is the sleep cycle. Jawbone tracks your sleeping patterns and alerts you to when you are getting your most rest, when you should be asleep, and when you need to wake up (it gentle vibrates until you are awoken with no loud or abrasive tones).
Shop For Your Fitness Tracker!
Don't forget to follow my blog with Bloglovin for even more health and fitness posts! Click here to follow.