The Biggest List of the Cutest (& Tastiest) Christmas Cookies!
December 16, 2016
Lose weight fast & easy with these low carb, keto recipe e-books!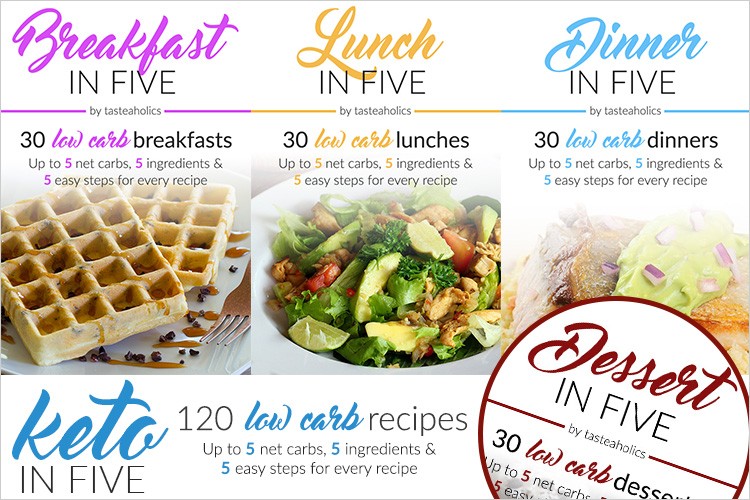 It's cookie season! These cookies are as versatile as they are festive.

This is a complete collection of every holiday cookie recipe you'll need this season.

Serve at your next party, wrap up as a sweet gift, or enjoy in front of the fire!
1. Chocolate Christmas Crinkle Cookies is a festive twist on a traditional treat
2. Easy Peanut Butter Chocolate Kiss Cookies
3. Disneyland's Snickerdoodle Cookies
4. Salted Caramel Chocolate Chip Cookies
5. Cake Batter Chocolate Chip Cookies
6. The ONLY Sugar Cookie Recipe You Will Need
7. Candy Cane Christmas Cookies
8. Christmas Funfetti Shortbread Bites
9. Crinkly, Cranky, Grinch Cookies
10. Santa's Favorite Cookies
11. Frosted Peppermint Brownie Cookies
12. Classic Pecan Snowball Cookies
13. Christmas Swirl Sugar Cookies
14. Almond Joy Cookies - Just 4 Ingredients
15. Christmas Sugar Cookie Truffles
16. S'Mores Cookies
17. Brown Butter Cinnamon Crinkle Cookies
18. Holiday Oreo Cookie Balls
19. Andes Mint Cookies
21. M&M'S Christmas Cookie Bars
22. Red Velvet Crinkle Cookies
23. Royal Icing for Cookie Decorating
24. Sea Salt Butterscotch Pretzel Cookies
25. Candy Cane Kiss Cookies Recipe
26. Homemade Turtle Clusters
27. Hot Chocolate Cookie Cups
28. Thumbprint Snowman Cookies
29. Chocolate Kiss Powder Puff Cookies
30. Melting Snowman Oreo Balls
31. Melted Snowman Cookies
32. White Chocolate Dipped Ginger Cookies
33. Buttery Jam Thumbprint Cookies
GET THOSE COOKIES GOING WITH THESE BAKING ESSENTIALS!