The Top Grab & Go Healthy Breakfast Recipes
December 22, 2016
Lose weight fast & easy with these low carb, keto recipe e-books!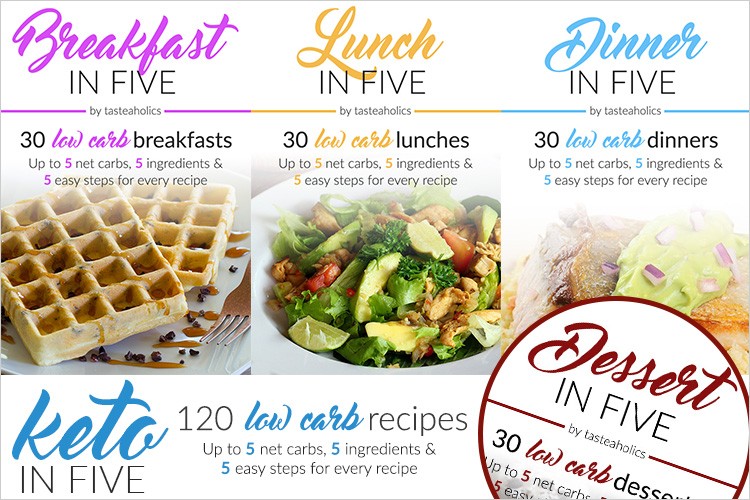 When starting a healthy lifestyle, the biggest thing I struggled with was getting a healthy breakfast. I work full time, so having something healthy I could just grab in the morning was crucial. Here are some great recipes that make having a healthy breakfast easy and fast!
1. Baked Egg Muffins
2. Mason Jar Eggs
3. Bell Pepper Egg in a Hole
4. Turkey & Egg Breakfast Casserole
5.
Egg and Cheese Breakfast Sandwiches
6. Baked Eggs in Ham Cups
7. Scrambled eggs, hash browns,cheese, and bacon in a mason jar, warm it till cheese melts
8. Mini Egg Frittatas
9. Banana Chocolate Chip Baked Oatmeal Muffin Cups
10. Eggs Baked in Portobello Mushrooms
11. Paleo Blueberry Bars
12. Healthy No Bake Giant Cookie for ONE recipe
13. Pumpkin Pie Quinoa Breakfast Cookies
14. Pizza Mini Quiches
15. BELL PEPPER PIZZAS
16. Skinny Chocolate Peanut Butter Banana Shake
17. Easy Breakfast Roll-ups
18. Make-Ahead Freezer Oatmeal Cups
19. Blueberry, Yogurt & Oatmeal Muffins
20. Herbed Quinoa Breakfast Wraps
21. No-Bake Cinnamon Roll Protein Bars
22. Sausage Crusted Egg Muffins
23. Taco Breakfast Egg Muffins
24. The New Make-Ahead Breakfast Minis that Will Change Your A.M. Routine
BONUS:
12 Ways to Make Egg Muffins
EVERYTHING YOU NEED TO MAKE YOUR BREAKFAST: