28 Single Serve Treats That Satisfy Your Cravings Without Ruining Your Progress
January 31, 2017
Lose weight fast & easy with these low carb, keto recipe e-books!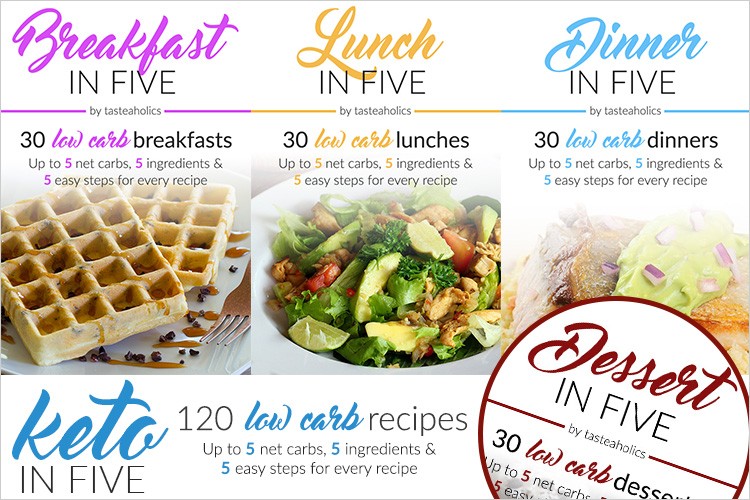 Need something sweet or just want to indulge in a treat? Try one of these single serving creations so that you can satisfy that craving without going over board!

If I missed your fave recipe, let me know in the comments below!


1. Peanut Butter Chocolate Lava Mug Cake




2. Single-Serving Size Chocolate-Chip Cookies



4. Brownie Batter Breakfast Bake




5. Easiest brownie ever, a single serving brownie microwaved in a mug.







6. Banana Oat Baked French Toast




7. Single Serving Cookie Dough




8. Pecan Pie For One



9. Snickerdoodle Mug Cake




10. Homemade Single-Serve Microwave Mac & Cheese in a Mug




11. S'mores Mug Cake




12. Single Serve Monkey Bread



13. Single Serve Gingerbread Cookie




14. Deep Dish Peanut Butter Cookie For One




15. SINGLE SERVE MICROWAVE PEANUT BUTTER RICE KRISPIE TREATS




16. Taco Casserole For One




17. Salted Caramel Apple Spice Mug Cake




18. One Minute Cinnamon Roll in a Mug




19. (2 minute) Coffee Cake in a Mug




20. Single Serving Pizza Dough




21. Single Serve Healthy Lasagna




22. Single Serving of Angel Food Cake




23. Shortcut Scalloped Potatoes for One




24. Italian Baked Eggs




25. Bread Pudding in a Mug




26. Single Lady French Onion Soup




27. Homemade Microwave Spaghetti-ohs in a Mug




28. Single-Serve Lasagna in a Bowl









Don't forget to follow my blog with Bloglovin for even more health and fitness posts! Click here to follow.